10 Untapped Growth Hacks for a High-Converting Landing Pages
Dante Grassi • June 26, 2022, • 9 min read
Tired of getting low conversion rates from your landing pages? Are you dumping money into Google and Facebook Ads without any clear ROI? Could your landing page be holding you back? Building a high-converting landing page is not as complicated as you would believe. Below are the 10 untapped growth hacks you can use to hit a home run with every landing page you create. The checklist has been battle-tested by some of the best copywriters, bloggers, and design experts. If you follow this checklist you'll give yourself an advantage over your competitors who put little to no effort into their landing page copy.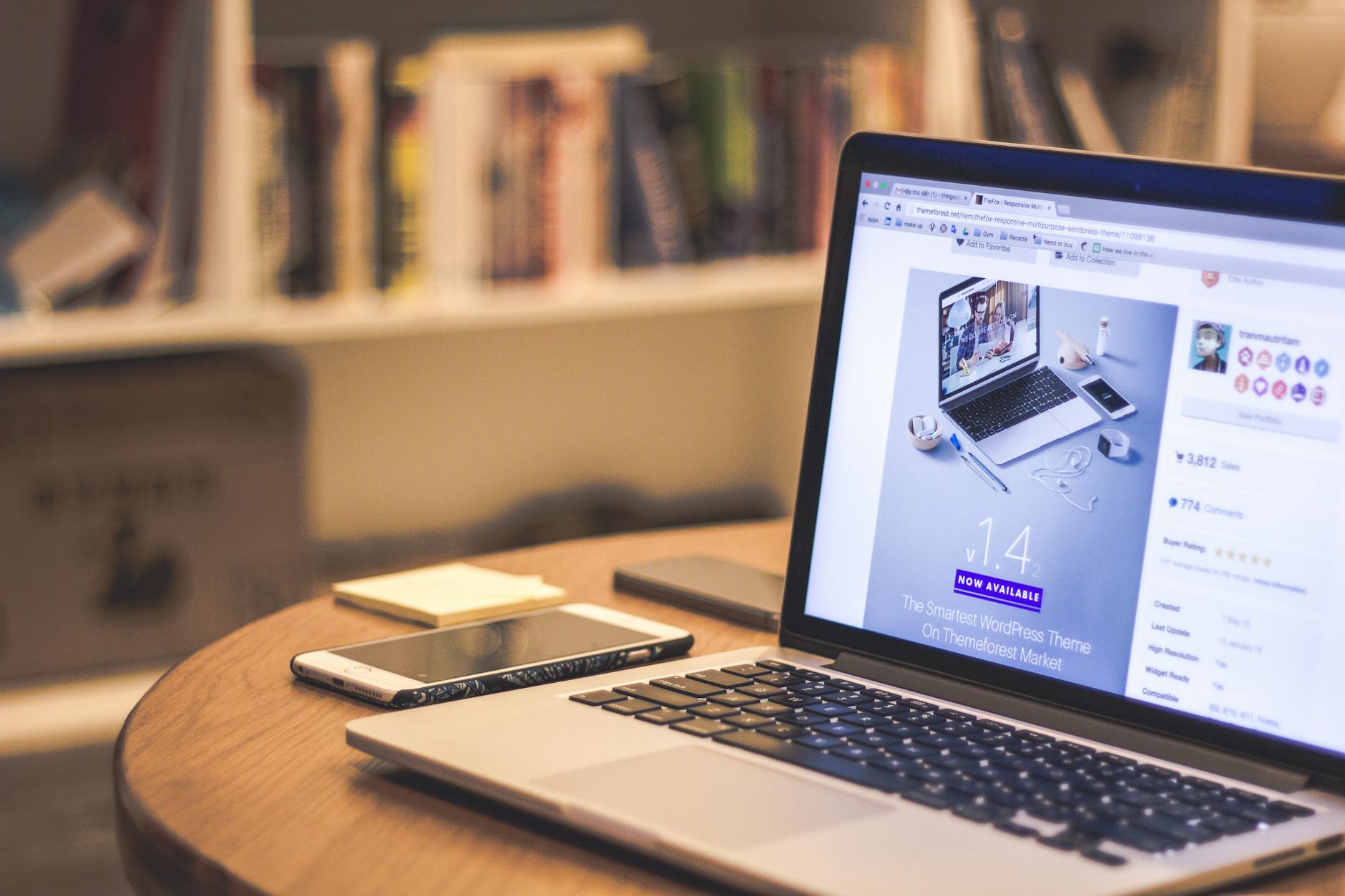 Let's get into it, starting with the "simplest":


1. Write a Compelling Headline and Value Proposition
Your headline should be short and descriptive of what your business does. It should also include important keywords that people might search for when looking for your products or services, so you can drive high-converting traffic. The value proposition has to be clear and concise so that visitors know exactly what they are getting when they sign up for your email list or purchase. Pro-tip: Use power words in headlines, subheaders, and body text. Power words help make the content more engaging and persuasive by giving the reader something to do instead of just reading about it (i.e., "Get Results"). Be sure you don't overuse them so as not to confuse readers with too many choices; stick to no more than two per page or landing page section if possible.


2. Keep Your Copy Short and Sweet with Bullet Points
When it comes to landing pages, less is more. A well-designed landing page should contain just enough copy to explain what you do and why people should care. The goal of a landing page is to convert visitors into leads — if you overwhelm them with too much information on your first interaction, they're liable to bounce right off the page. Your landing page is the first thing your potential customers see when they click on your ad. It's the first chance you get to convince them that they want what you're offering, so it has to be really good. Landing pages are like sales reps who are selling one product or service. They have a product to sell, a pitch, and a limited amount of time in which to do it. Now maybe you are asking: "How do I write copy that actually converts visitors into buyers? And in 30 minutes, not 3 days…" Hear me out: Try Copy AI. Just type a few words about your product and CopyAI does the rest. It's like having a legion of copywriters spoon-feeding you ideas and crafting copy that converts. No more writer's block, missed deadlines, or stale copy.
Get started with Copy AI for free here (link).
3. Provide Social Proof with Reviews and Testimonials
Social proof is the concept of providing evidence that others have used or are using your product, service, or idea. This can be in the form of reviews, testimonials, and even endorsements from users or clients. Social proof is a powerful tool to use when trying to sell your products and services because it gives people confidence in what they are buying. Humans are social creatures, therefore we thrive on the approval of others. If someone has already done something that we want to do, then obviously it must be good! Right? The best way to increase sales with social proof is to show off all of your positive reviews and testimonials from previous customers. If people see that other people have purchased what you're selling and found it useful, then they'll feel more confident about doing the same thing themselves. My best tool to increase social proof and sky-rocket conversions is FOMO. Honesty is the best marketing. Fomo increases trust, credibility, and sales with live social proof. Try out FOMO for free here (link).
4. Optimize Page Load Time and Optimize For Mobile
To optimize your page load time, there are a few things you can do:
• Use a Content Delivery Network (CDN) to host your images, scripts, and CSS files. This will speed up the time it takes for your website to load by giving users access to those files from all over the world.
• Use compression to reduce the file size of your images. This will also make it faster for your visitors to download them.
• Minimize HTTP requests by combining as many files as possible into one file (such as a .css file). This makes it easier for browsers to download and process all the content on your website at once.
• Optimizing your website for mobile isn't just about making sure it looks good on a smartphone. It's also about improving the user experience, which means making sure your site loads quickly and is easy to navigate.
If you are using WordPress, a good plugin to use is WP Rocket (link).
The following tips will help you optimize your website for mobile users:
• Optimize page load time: The faster a page loads, the better the user experience, so it's important to optimize your website for fast page load times. This includes compressing images, using a content delivery network (CDN), and optimizing images for the web by using tools like Image Optimizer or Adobe Photoshop® Elements.
• Make it easy to navigate your website with a keyboard: Keyboard navigation is often overlooked when designing websites, but it's an important consideration for anyone who uses assistive technologies or has trouble using their mouse or touchpad. Make sure you provide keyboard shortcuts wherever possible so that people can use their preferred navigation method instead of relying on their mouse or touchpad to move around your site.
• Use responsive design techniques: That automatically adjust based on screen size and device type. Responsive design allows you to create one website that works across multiple devices (e.g., mobile phones, tablets, and desktop computers). This reduces the need to create multiple versions. Check out Google Page Speed Insights for free speed tests (link).
5. Answer Commonly Asked Questions With an FAQ Section
The FAQ section is a great way to answer the most common questions that your customers might have. It is also an opportunity to provide more information about your product or service, as well as a way to connect on a personal level. FAQs are not only useful for support, but also for conversion optimization. If you have an FAQ on your landing page, it will help guide new visitors through the buying process and answer the questions that they may have. It helps them make an informed decision before making a purchase. An FAQ section can also help increase your conversion rate by giving visitors answers to their questions before they even reach out to you. The more information they get from your website, the less likely they will be to contact you directly for help and take up time.
6. Request Only Essential Information from the Visitor
The premise of a landing page is to get the visitor to take a specific action. You don't need all the information in the world to capture a visitor's name and email address. Asking for too much can be counterproductive. The best way to optimize your landing page conversion rate is by only requesting essential information from the visitor. This will keep your form short and simple, which will improve your conversion rate. So what kind of information can you collect from visitors? Here are a few examples: First Name and Email.
7. Use Relevant Images and Videos
We are living in a world of visual content. It is said that the human brain processes image 60,000 times faster than text. It is also believed that 90% of the information transmitted to the brain is visual. Visual content helps you communicate with your web visitors and increase your conversion rates. In this section, I will share with you how you can use relevant images and videos on your landing page to optimize conversion. The use of images and videos on landing pages has been proven to increase conversion rates by up to 80%. This is because they make it easier for potential customers to understand what your product or service is about, which makes them more likely to buy from you. Users especially love videos because they can understand what the product does quickly without having to read long paragraphs of text explaining its features or benefits. Video also engages them more than any other kind of content on your website because they have something interesting to watch while scrolling down the page or watching other pages on YouTube or Facebook.
8. Remove Distractions From the Page, i.e. Navigation
The first thing you should do when you create your landing page is to remove any distractions from the page. This means no navigation or links to other pages. If you have a lot of information to share, use tabs at the top of your landing page to help visitors find what they're looking for more easily. If it's possible for people to leave your site, then include a "back" button on your landing page so that they can easily navigate back to where they came from. If this isn't possible, then include an email signup form that allows them to get in touch with you via email instead of forcing them to leave your website and go somewhere else to type their information into a form. Your goal with this type of page is to get as much information from users as possible while making it easy for them to provide it. A great landing page builder is Unbounce. You can create high-converting and distraction free landing pages. If you use this link you'll get 20% OFF for the first years subscription (link). Also check out these landing page examples (link).
9. Make the offer irresistible with a strong CTA
You have a great offer, so now what? The next step is to make your call to action (CTA) irresistible. A strong CTA is essential for converting visitors into customers. It enables you to give potential buyers the motivation they need to take the next step in their buying journey. Here's how to create a powerful CTA that converts:
• Make it clear: Your CTA should be easy to read and understand at a glance. Use bold text and color for emphasis, and keep the wording simple.
• Make it concise: Keep your CTAs short and sweet — think two or three words at most, with no more than 10 characters including spaces (including punctuation). This will keep them from getting lost in all the other content on your site and help readers quickly identify them as clickable links or buttons.
• Make it magnetic: Make sure your CTA stands out from all the rest of your text so that it attracts attention immediately when someone visits your page. This can be done by making your button bigger, changing its color, or adding an arrow pointing towards it so people know which link they're supposed to click on. Or you can use this simple trick: Add some white space around your CTA by setting it off with a text.
10. A/B-test Your Landing Page and Optimize
A/B testing is the process of comparing two versions of a web page to see which one performs better according to specific goals. It's a simple concept, but it's also a powerful way to optimize and improve your landing pages. The idea behind A/B testing is simple: You create two different versions of your page and send equal amounts of traffic to each version. One of those versions is the control and gets no changes; the other is the variation and gets some changes (see below).
You then compare how each version performs with respect to your goal — typically conversions or clicks — and determine which version performed better by looking at metrics like conversion rate or click-through rate. Once you know which version worked better, you can implement those changes on all future versions until you find something better still. You might be wondering why you should A/B test your landing pages instead of just going with whatever looks best in your opinion. The answer lies in what we call "user bias" — our tendency to make judgments based on our own personal preferences rather than any objective criteria. As humans, we're prone to making judgments that seem intuitively correct even when they're not backed up by facts or data. I recommend either Google Optimize or Optimizely to get started with A/B-testing. Google Optimize is free, but simpler. Optimizely is a premium product.
Final takeaway: Landing page design is an art form as well as science. Whether you're a marketer, designer, or developer, you need to know what works and what doesn't. In this post, we have discussed the process of creating a landing page that converts leads into paying customers — using a proven checklist of best practices that have been proven to work time and time again. Follow this checklist when creating your next landing page for the best results in lead generation and conversion rates. Check out the tools mentioned to sky-rocket your conversions even more!